Methodology
We believe marketing should be fluid. Company strategies shift, market needs change, and most material has a short life span these days. Agility makes the difference. That's why we take an iterative approach to marketing to ensure you stay relevant. We evolve with you, leveraging marketplace opportunities in creative ways to yield results.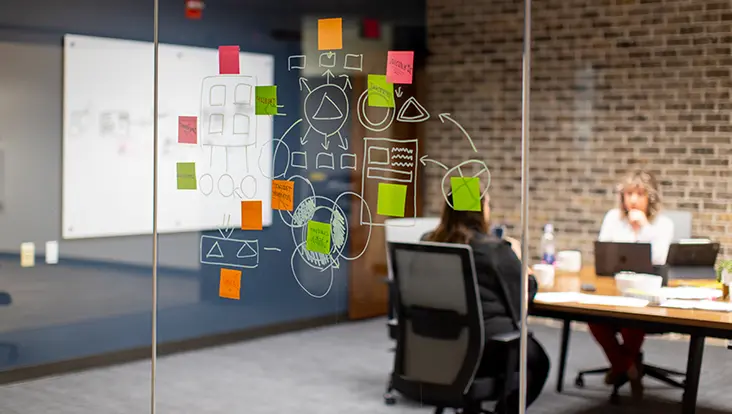 Immerse.
For us, immersion is not just a series of workshops. It's osmosis. We delve deep into the nuances of your firm's culture, goals, challenges, opportunities, and design process. This holistic process gives us an uncanny ability to look like you, act like you, and sound like you.
Define.
Armed with information, we'll look at where you are, where you want to go, and what's preventing you from getting there. By identifying holes and key growth areas inside your current marketing efforts we can begin to formulate an idea of how our work can alleviate the specific pain points you're facing.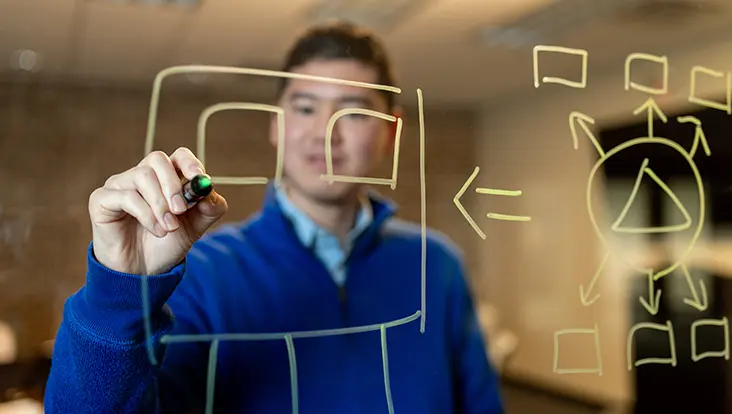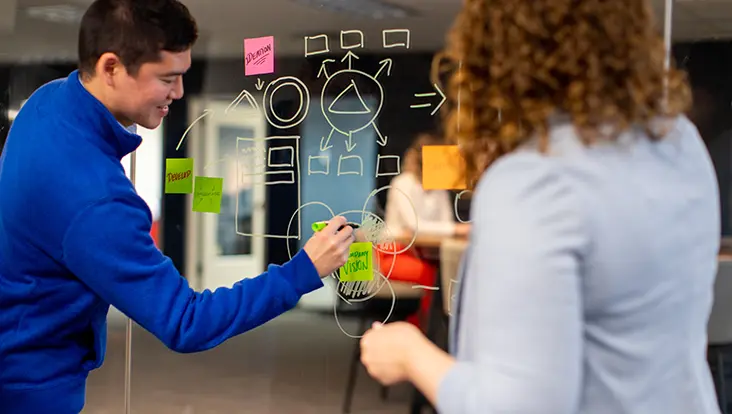 Strategize.
Generating ideas is only half the battle; they must be turned into a clear, actionable, and measurable strategy that supports your firm's goals and vision. And we just so happen to be experts at that. Our team outlines a marketing plan with the who, what, when, where, how, and why and then stacks it against core KPIs to ensure success.
Ideate.
We carve out space for the best ideas to surface—bringing diverse perspectives, personalities, and specialties to the table for a spaghetti-throwing session. Collectively, we push boundaries, challenge typical industry norms, and examine solutions to ensure no concept is left unexplored. And when we find something that sticks, we know we're ready to move forward.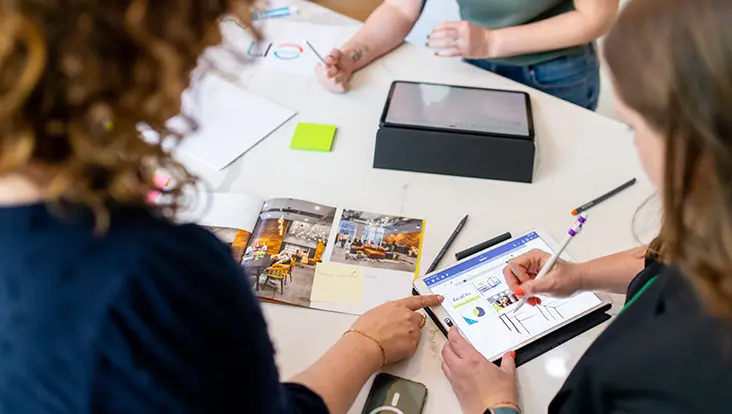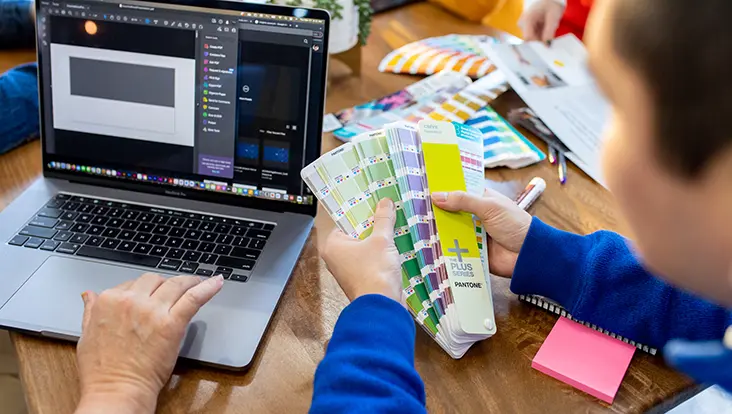 Develop.
Aligned on priorities, we get to work creating your tailored marketing initiatives and deliverables, making certain we have continual brand and company alignment across all focus areas. If issues need to be addressed, new information arises, or objectives change, we'll reconvene to discuss pivots.
Test.
We cannot improve what we cannot measure, therefore, we lean into our KPIs to see how our initiatives are stacking up. Everything we develop is tested to ensure our strategy is moving the needle. If our findings indicate otherwise, we'll return to the drawing board, explore new solutions, and rework the initiative.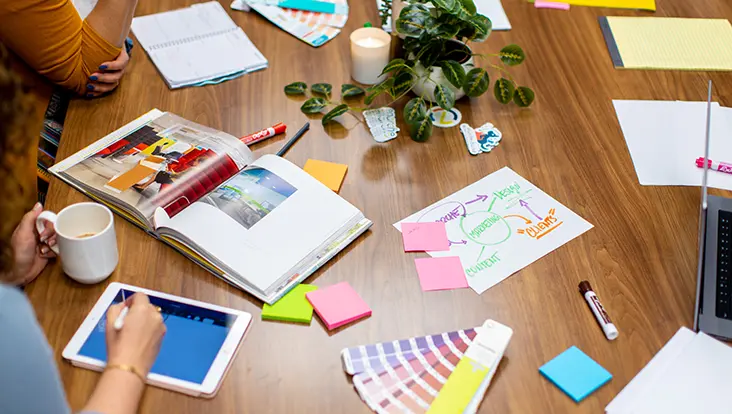 Operationalize.
A marketing solution is most effective when it reaches far beyond the marketing team. Before final implementation, we provide your team with the tools, resources, and training needed to get the most impact from each initiative—making brand ambassadorship easy, from the CEO to the intern.
Implement.
Lastly, we put our plans into action, monitor metrics, evaluate KPIs, and fine-tune as necessary. And when we're done, we start the whole process over to ensure new opportunities are identified and potential problems are preemptively solved—because marketing should be proactive, not reactive.